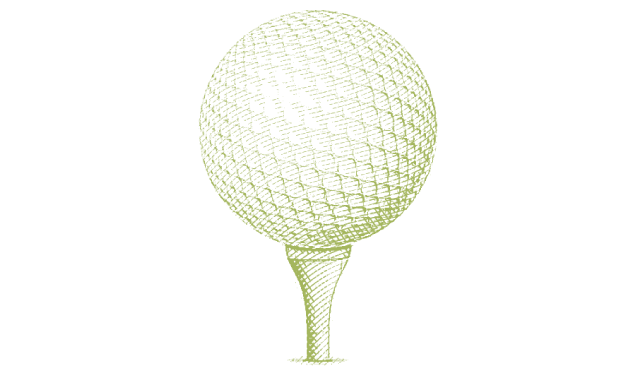 Lehman Park
Now Open
Lehman Park is a beautiful 90-acre parkland with breathtaking vistas viewed from rolling hills and vast green space. Residents, family members, and guests are treated to more than 20 miles of hiking/biking trails, a Tom Lehman golf course, an 18-hole putting course, stocked fishing lakes, our very own vineyard that creates the ideal setting for a sip and stroll, a nature preserve and more. Imagine a day full of fun with outdoor activities, capped off by a glass of wine relaxing on the Wellness Center patio overlooking this beautiful property at sunset.
If you've never experienced a multifunctional golf course, get ready to tee up some fun on our Tom Lehman designed links-style course . Designed by a living golf legend and drawing inspiration from the way the game was originally played in Scotland, our Tom Lehman golf course is one-of-a-kind in this area. Golfers can play a round, or two. And because we've maximized the landscape's full potential, non-golfers can also play around.
Our course goes beyond the green to blend the sport with social activities. Leisure and living. Exercise and environment. Imagine evening strolls, live music, special events, alfresco movie nights. All on the beautiful rolling fairway. That's the kind of balance our Tom Lehman golf course will bring to your everyday.
Whether golf pro or golf newbie, finesse your short game on the 18-hole putting course. Soon, you'll also be able to perfect your swing at the future driving range. There are endless options for above par fun.
Download Course Map
Tom Lehman Golf Course
Our golf course is designed by a pro, and inspired by links-style play. That means that the wide-open course takes full advantage of the gently rolling, natural terrain with large greens and flat bunkers. It is suited for players of all levels, regardless of handicap. Non-players will get to enjoy the greens too as it will be the setting for special community-wide events.
18 Hole Putting Course
The 18-hole putting course is more about the fun, less about the score. It offers golfers, and golf newbies, shorter rounds, more informal play, and a chance to play games or place side-bets. It's a great way to get everyone together, putter in hand.
Future Target Driving Range
Golfers will love getting into the swing of things on our target driving range. Perfect your golf swing, practice your short game, and drive home your long game. For those who want to dip their toe into the golf world for the first time, the driving range can give you an unpressured feel for the sport.