Community
Live joy.
Fully
Come on in – we saved you a spot among the gentle rolling hills just north of Houston. It's right here at one of the best 55+ communities in Willis, TX: Chambers Creek by Caldwell Communities, where a sense of promise and purpose frame the way you'll live some of your favorite years yet. From a fully-amenitized lifestyle to our Live Well programs and partnerships, we think living with intention is what it's all about. Our 55+ community, with its endless opportunities to engage with others and ample spaces to connect with nature, is inviting you to purposefully pursue a happy, healthy life.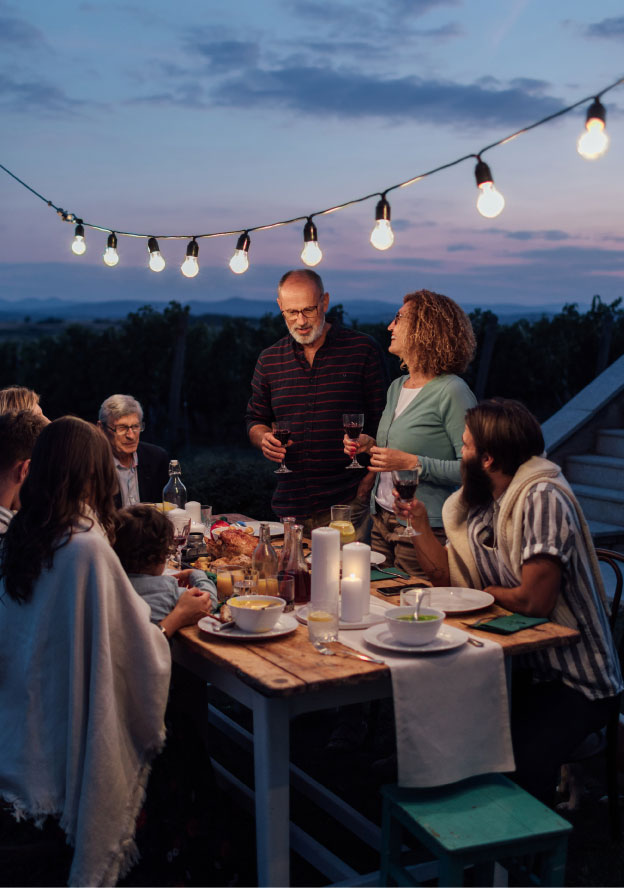 Caldwell Communities, our Houston-based neighbor and the developer behind Chambers Creek, is bringing innovative Active Adult living to 55+ communities in Willis, TX and beyond. Focused not only on comfort, but on an enriched lifestyle, their communities set the standard for resort-inspired active adult developments. And today, that integrity and character turns every Caldwell 55+ community into a fully-connected experience.
A
well-balanced

lifestyle

A happier, healthier you awaits at Chambers Creek by Caldwell Communities. Built on a foundation of six LiveWell pillars, our community inspires residents to find your purpose by focusing on the things that matter most – enhanced by amenities, programming and resources that enrich every area.
1
Social
Focus on connectivity; Nurture friendships and intimate relations; Develop caring network; Contribute to community.
2
Intellectual
Engage the mind; Encourage curiosity; Instill value for lifelong learning; Expand knowledge and skills; Discover potential for sharing wisdom with others.
3
Physical
Care for body to stay healthy now, and in the future; Commit to daily exercise; Eat healthy, seasonally, locally, deliciously.
4
Emotional
Reduce stress; Explore feelings, values, and attitudes; Practice tolerance and empathy.
5
Vocational
Continue to work for the joy of it; Mentor; Volunteer; Launch a new company or nonprofit.
6
Spiritual
Find sense of purpose; Establish values (with or without organized religion)
Sounds from the Creek
Stream our Spotify playlist as a soundtrack to your day!